La sola idea de ir a un taller sobre masturbación femenina es bastante interensante, aunque quizá conocer a la autora del betseller "Sex for One" lo es más, Betty Dodson.
NYC, Upper East Side, llegamos a las 13:00h y nos vamos conociendo. Somos un grupo de 10 mujeres que van a pasar juntas 10 horas ese fin de semana entre el sábado y el domingo.
Nada más entrar hay que desnudarse, con lo que si traías nervios puedes dejarlos en el hall, junto a tu ropa.
Entrar al salón es místico. Respaldos desde el suelo colocados en círculo junto a una bandeja que contiene aceite de almendras dulces, un vibrador, una barra de acero y una caja de pañuelos.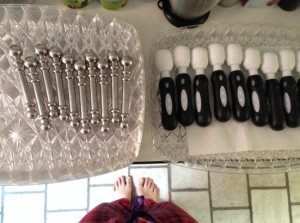 Tras una pequeña presentación Betty dice:
"Quiero saber cómo te sientes con tu cuerpo y con tu orgasmo. No quiero detalles sobre tus parejas. Esto es sobre tu sexualidad".
El grupo sigue desnudándose y la hermandad aparece. Es difícil no sentirse identificada con las historias de las distintas mujeres que integran el círculo.
Después de investigar nuestras vulvas y ponerles nombres, quedamos preparadas y expectantes para el domingo.
La segunda jornada, si cabe, llega con más expectación.
¿Seré capaz de tener un orgasmo frente a estas mujeres? ¿Y si no puedo?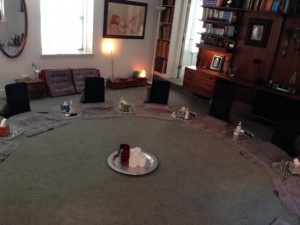 La metamorfosis en el grupo es tangible. Todas las mujeres consiguen tener un orgasmo, se sienten completas e ilusionadas con su nuevo don.
Al terminar el día una sentida admiración y hermandad flotaba en el ambiente, la metamorfosis ha sucedido.
The very  idea of attending a workshop on female masturbation is quite interesting enough, although meeting Betty Dodson, the author of the bestseller "Sex for One", is even more exciting.
NYC, Upper East Side – we arrive at 13:00h, and we get to know each other. We're a group of 10 women that are going to spend 10 intense hours together this weekend, between Saturday and Sunday.
Just as you get in, you must undress entirely; so if you weren't nervous enough, now you can leave your unrest in the hall – along with all your clothes.
Entering the main room is somehow a mystic experience. The ambient is set with cushioned backrests placed in circle beside a tray that displays sweet almond oil, a vibrator, a steel bar and a tissue box.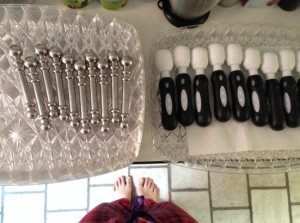 After a quick intro, Betty says:
"I want to know how you feel with your body and your orgasms. I don't want details about your partners. This is about your sexuality."
The group continues to nude itself, and sisterhood arises. It's hard not to feel sympathy towards the stories shared by the other women that take part in this circle.
So, the second day comes, with more expectation if possible.
Will I be able to experience an orgasm in front of all these women? And what if I can't?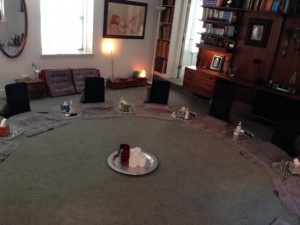 You can almost touch the metamorphosis within the group. All women success in having an orgasm, and they feel whole and enthusiastic about their new gift.
When the day ends, a deeply rooted admiration and sisterhood filled the ambient. Metamorphosis did happen.